Last night we went trick or treating because of course, it was HALLOWEEN!!! My kids had lots of fun, getting ready and watching me work on various projects around the house!! Okay, mostly sewing projects, because really nothing else was accomplished during the week. Sad, I know!! But we have this week to make up for last week (and previous weeks lack of cleaning). So there aren't any shed tears happening here!!
But alas... I have fun helping with Halloween costumes and this year wasn't any different. And just because I might not have made all the costumes, some of the costumes I did make brand new a few years back and we're recycling them again. Wahoo to reusing costumes!!!
And here are my little children this year for Halloween: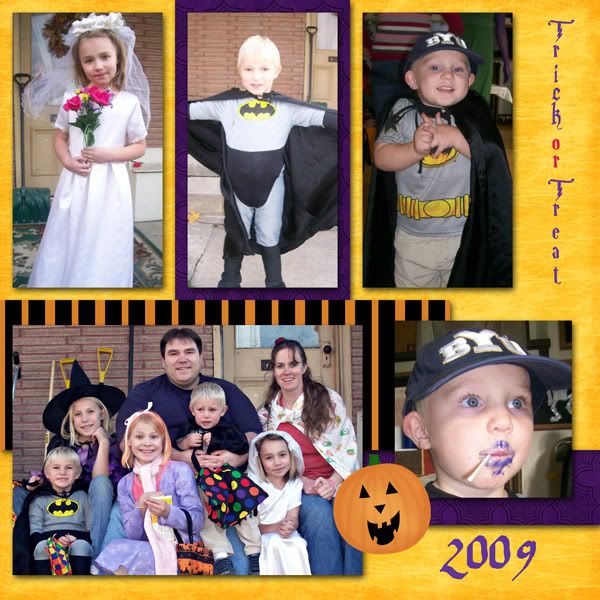 More pages to come filled with the pumpkin creations my children came up with, and the various activities that we were involved with this Halloween.
And might I just add that I really enjoyed the fact that we didn't use a stroller this year and it was WONDERFUL!!!! Made trick or treating that much more fun, not to mention easier time getting around.