Okay so I'm having some more fun figuring out photoshop.
Here are two different pictures of ME, that I took myself. (Yeah, I know I'm a dork, like that) I've always hated the way that my skin complexion always looks -- yes, even with Makeup. (Because I was wearing some in these pictures to begin with) What an amazing effect. I can't tell you exactly where I learned to do this, but I read a few different tutorials, and just remembered what they had said, and this is what I came up with to make me look way SMOKIN HOT!! If I say so myself, oh wait, I am saying it. GREAT!!!

I was playing around with changing my eye color in the first one, might be a bit much... but I think it looks great still.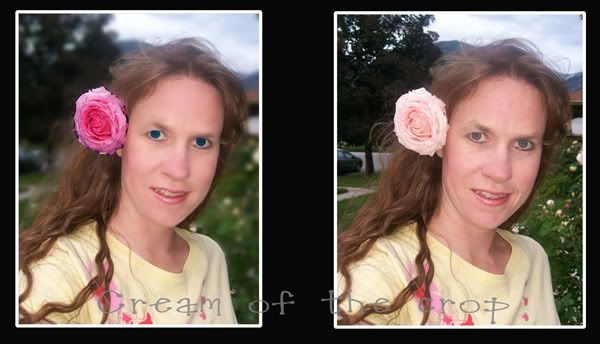 Okay so this is my
FAVORITE !!!!