I never really posted any of our vacation pictures but here are a few that I really liked. And Chris wants to use one of these for our Christmas cards this year. I said "Sure, go ahead" -- Less stress on me later.
Here we are at Carthage Jail On Monday the 28th, of July. We had just come from visiting in Nauvoo. Which the kids were kind of cranky about already. I think it was the humidity that they aren't used to that help trigger there fits they tended to have.
An old prison near Moundsville, West Virginia that I thought looked really neat and then the only sightseeing we did was basically from the car so of course, it was raining and then you get all the water spots -- but I think it adds to the effect.
My Ultimate Favorite: They would climb up this hill just to get to the top and then turn around and run all the way down.
The kids had such fun playing in this yard and having a great time being together.
My Three favorite guys!! Ethan was just excited to be outside of the car and not strapped into the carseat!! Thomas was a little grumpy I think.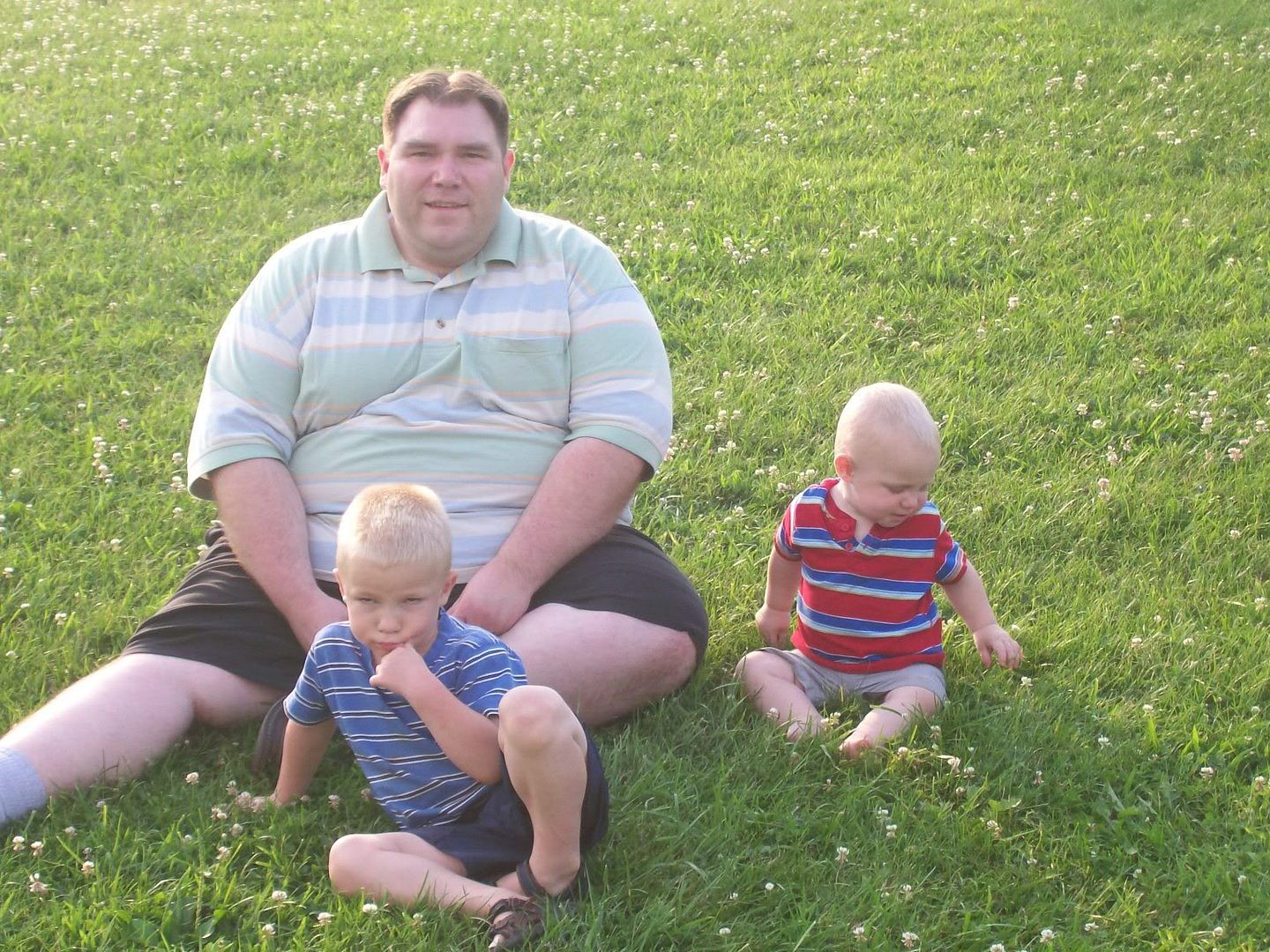 We were all waiting around and checking out the site across the Freeway
This was the scene aross the road. I didn't think I'd be able to get the clear enough but I guess I was able to get them enough to see what they were.
I love the green pasture all around him and the fact that there are cows in the background, it would have been a lot cuter had I brought some overalls and snapped some with just overalls on, maybe next time.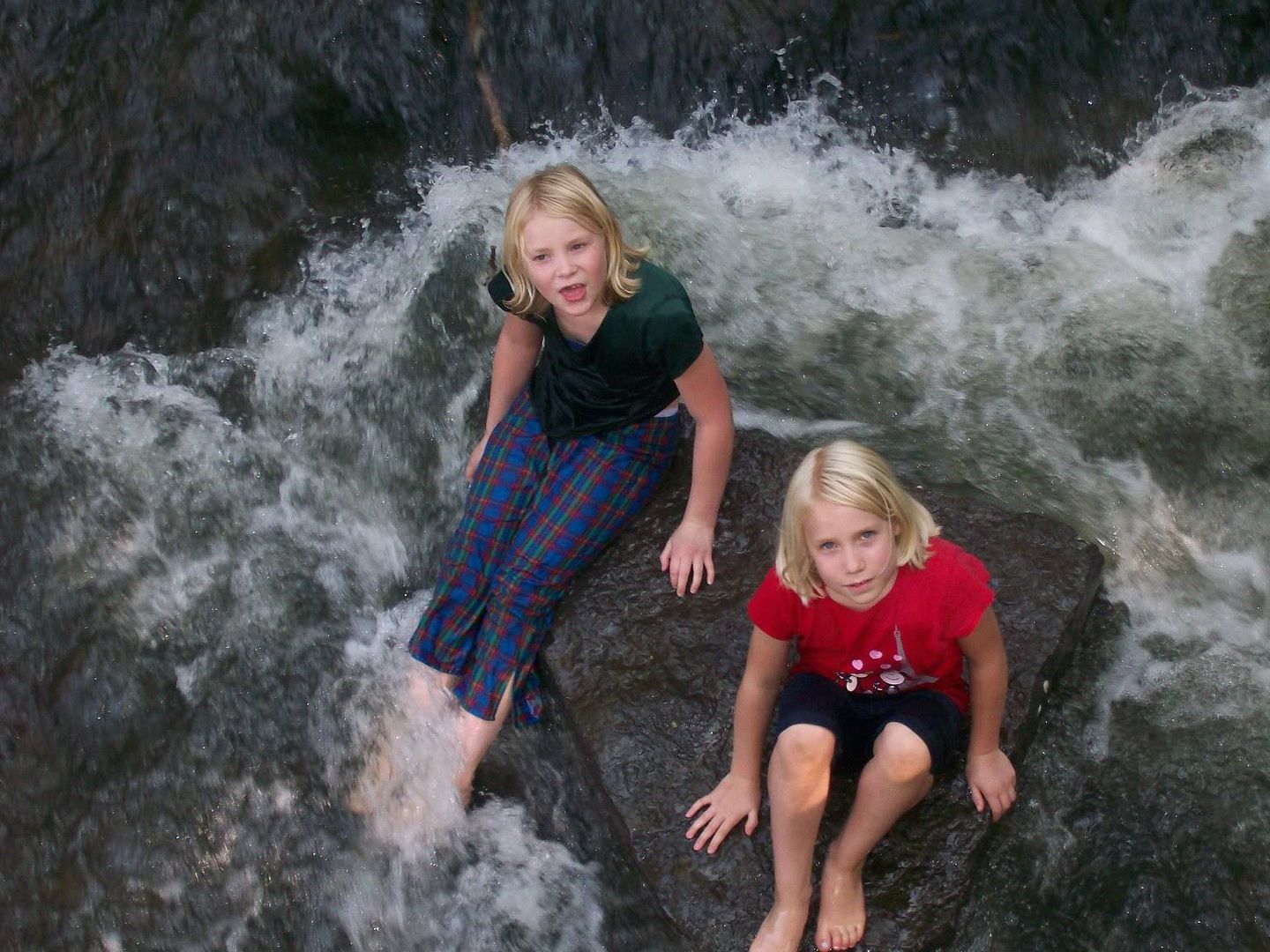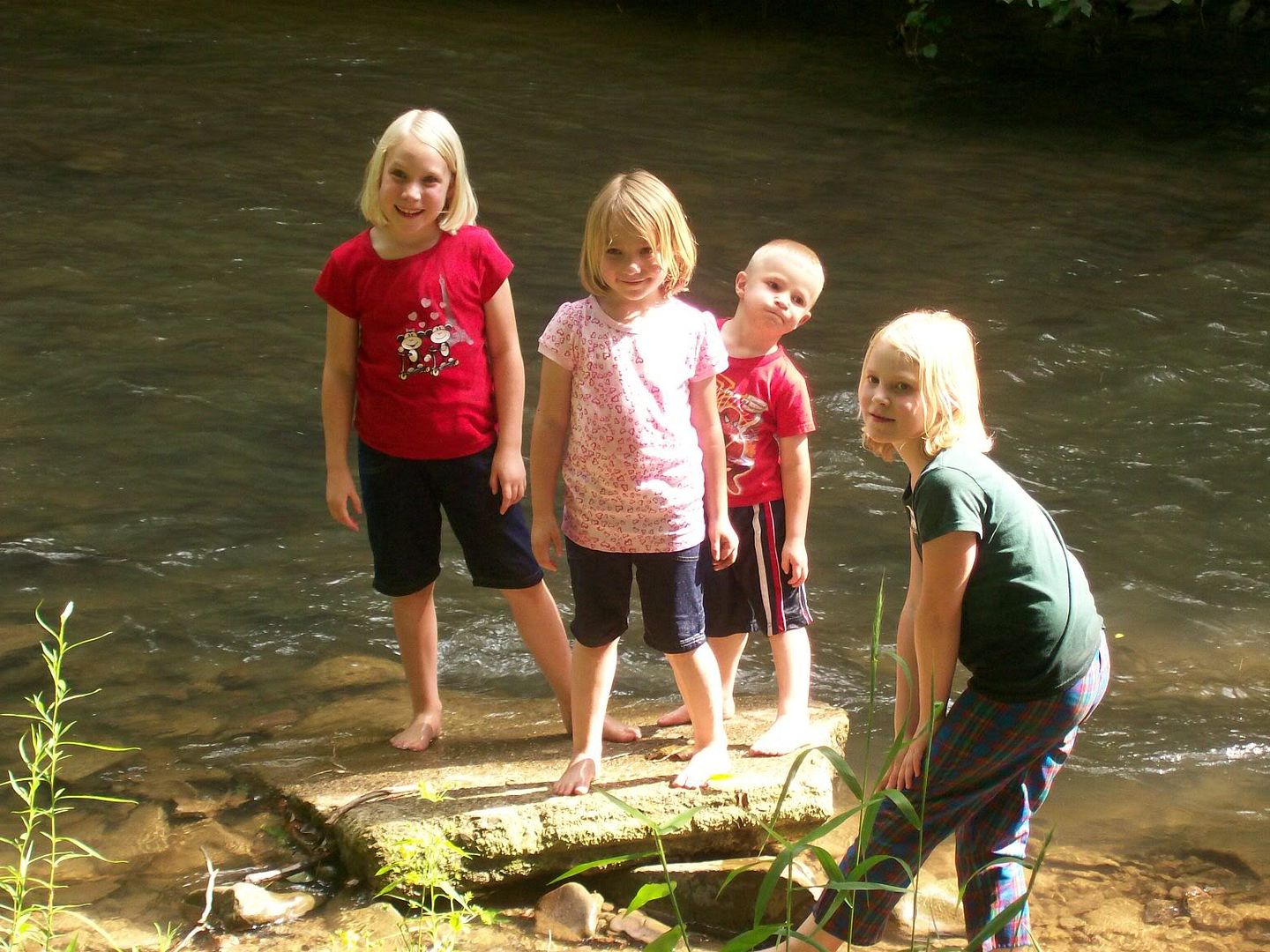 One of my favorites of Thomas while on vacation -- this was near Elkins, West Virginia at the Rice Family Reunion that we attended. There were little creeks and streams everywhere back there. It was so great.
I was standing up on a bridge that seemed to be very unstable but someone that lived there rode across it with a four wheeler. CRAZY!!!
Sitting on a rock in the middle of the creek that was being played in.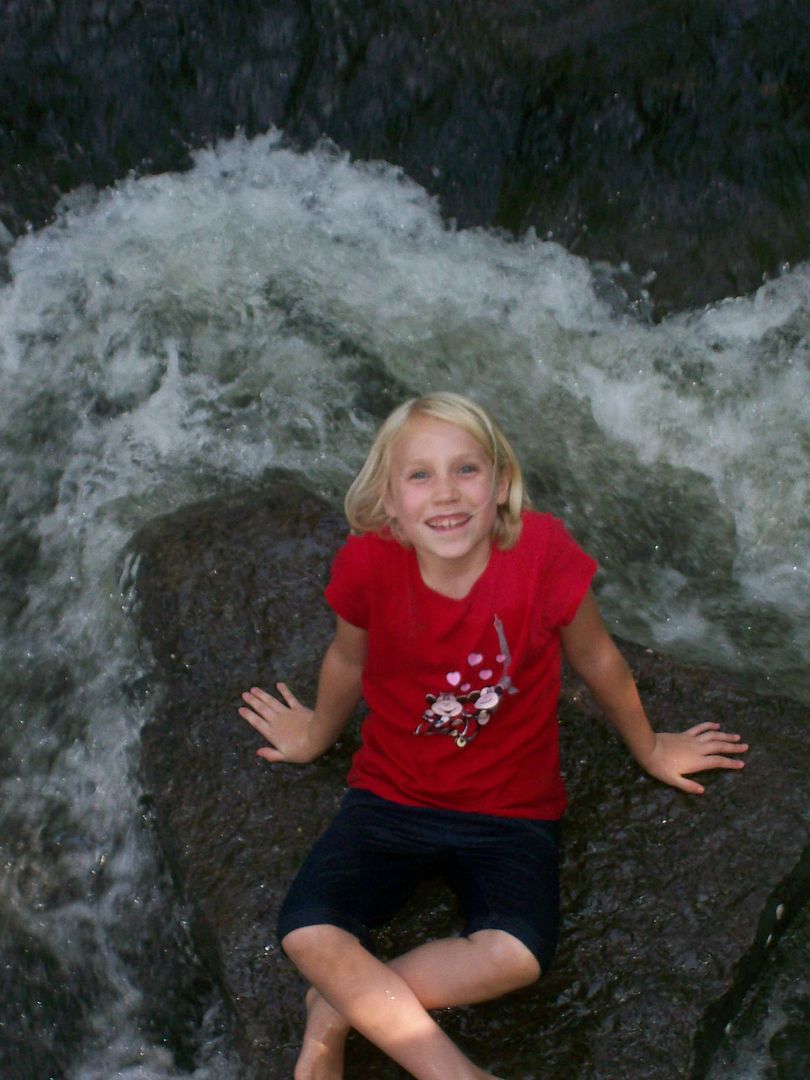 One of the coolest bridgest that we crossed while headed to Steubenville, Ohio to visit with a distant cousin of my father in law. (And my husband for that matter)
Chris wants to use this picture for our Christmas card this year. Of course, I don't think that I'll make a big one to hang on my wall. I still will try and get a nicer one before we do our cards.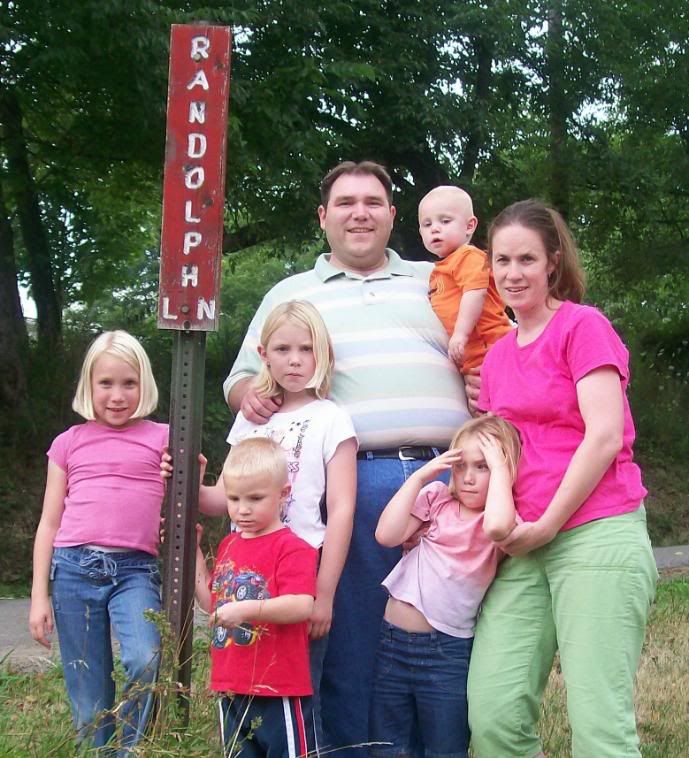 Check out the COW!!! I couldn't stop laughing. My husband took this picture because he went to help on a cemetery headstone restoration project while we were there. But that cow, just .... is so worth this picture being taken. (And the cow is why he decided to take the picture)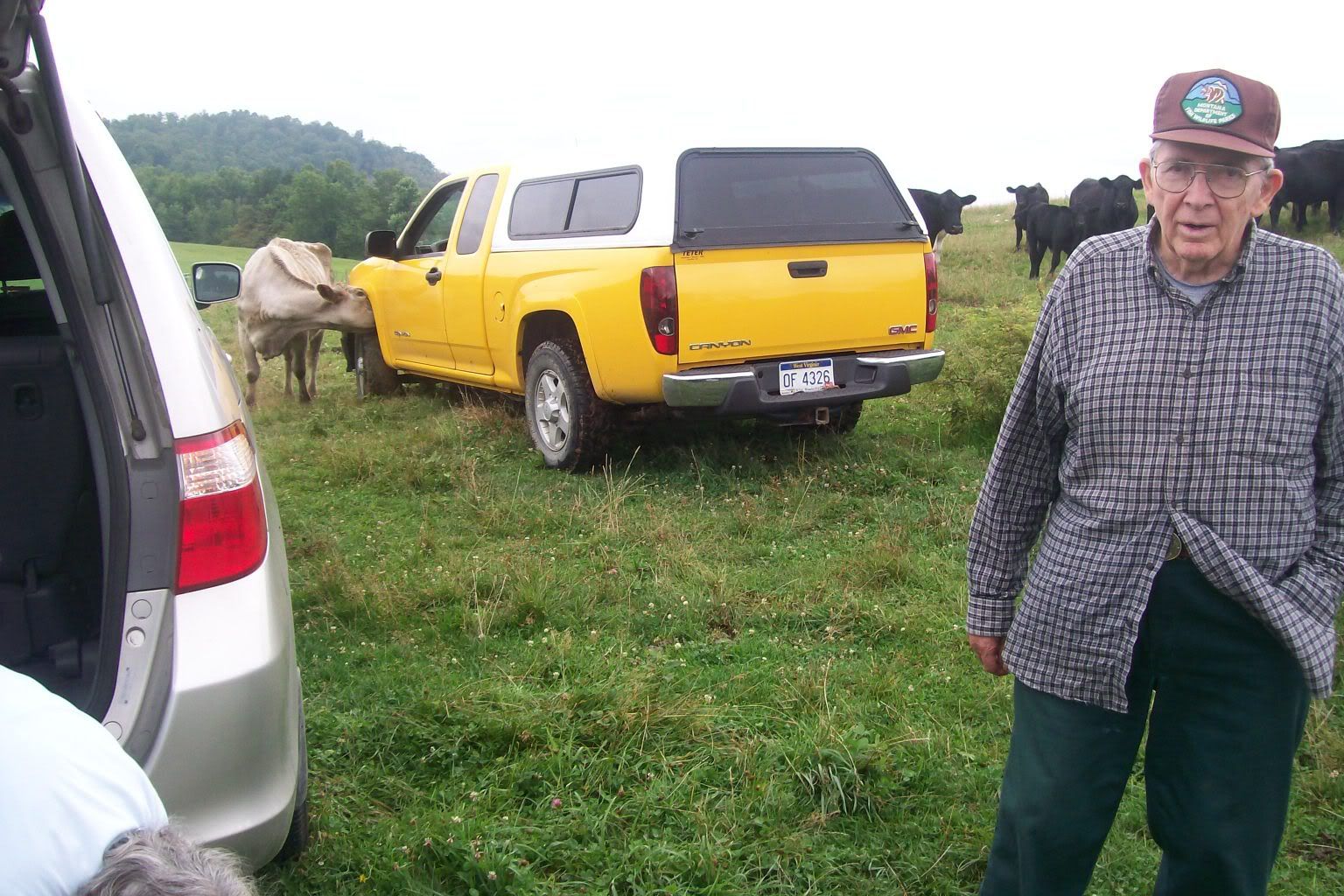 Some
cool SPIDER WEBS!!
The dew that collected on these just made them look so mystical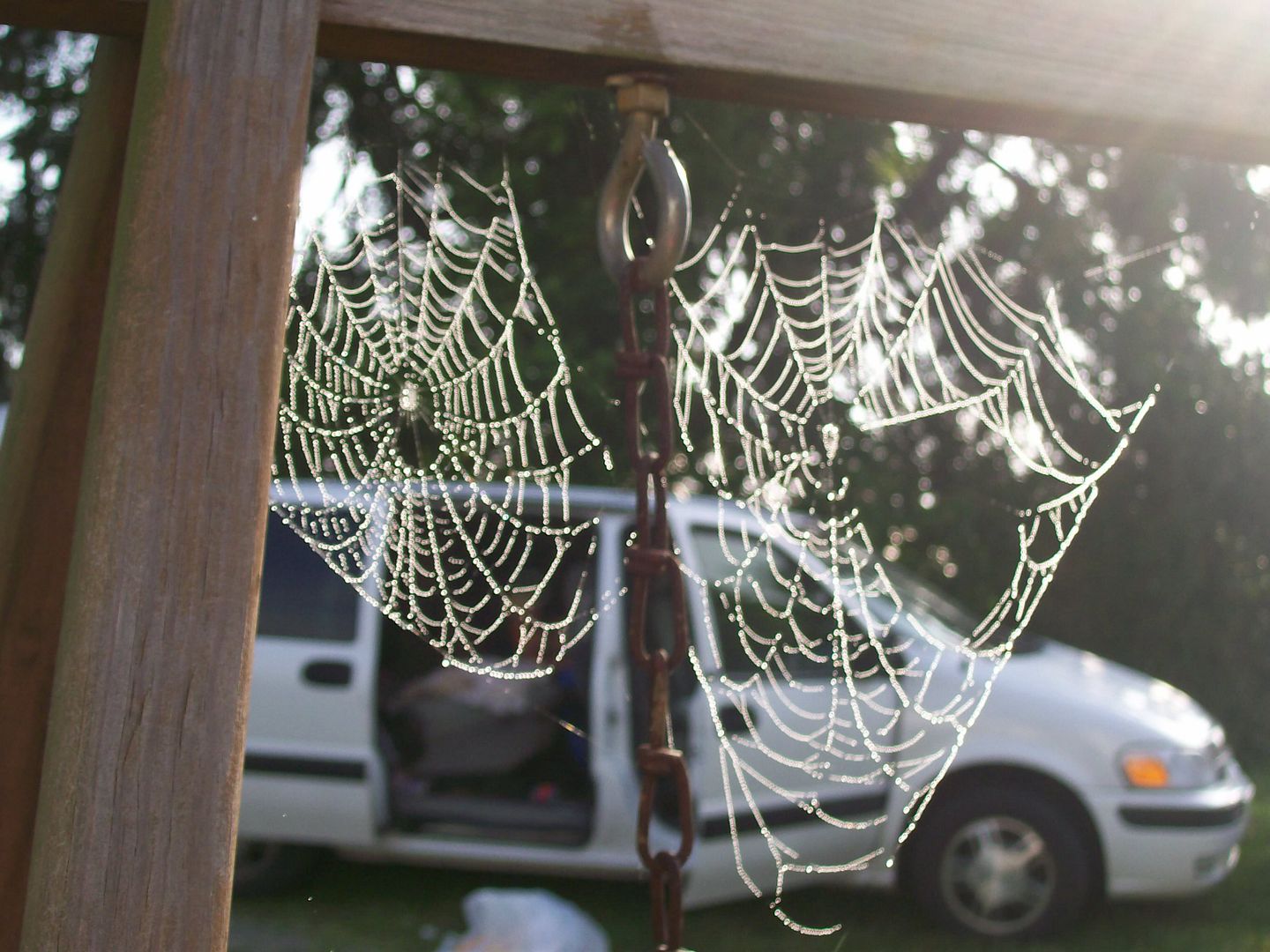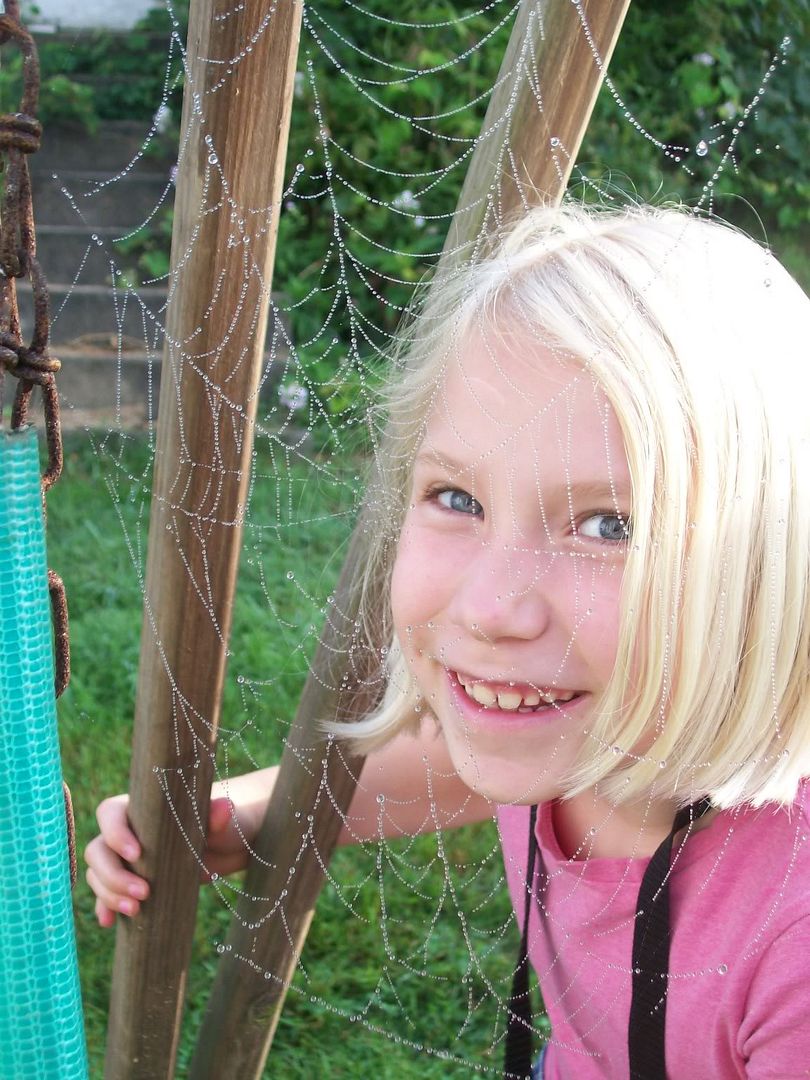 Here is the Columbus Ohio Temple. It was so pretty there.
Our Last West Virginia Sunset --- SIMPLY BEAUTIFUL!!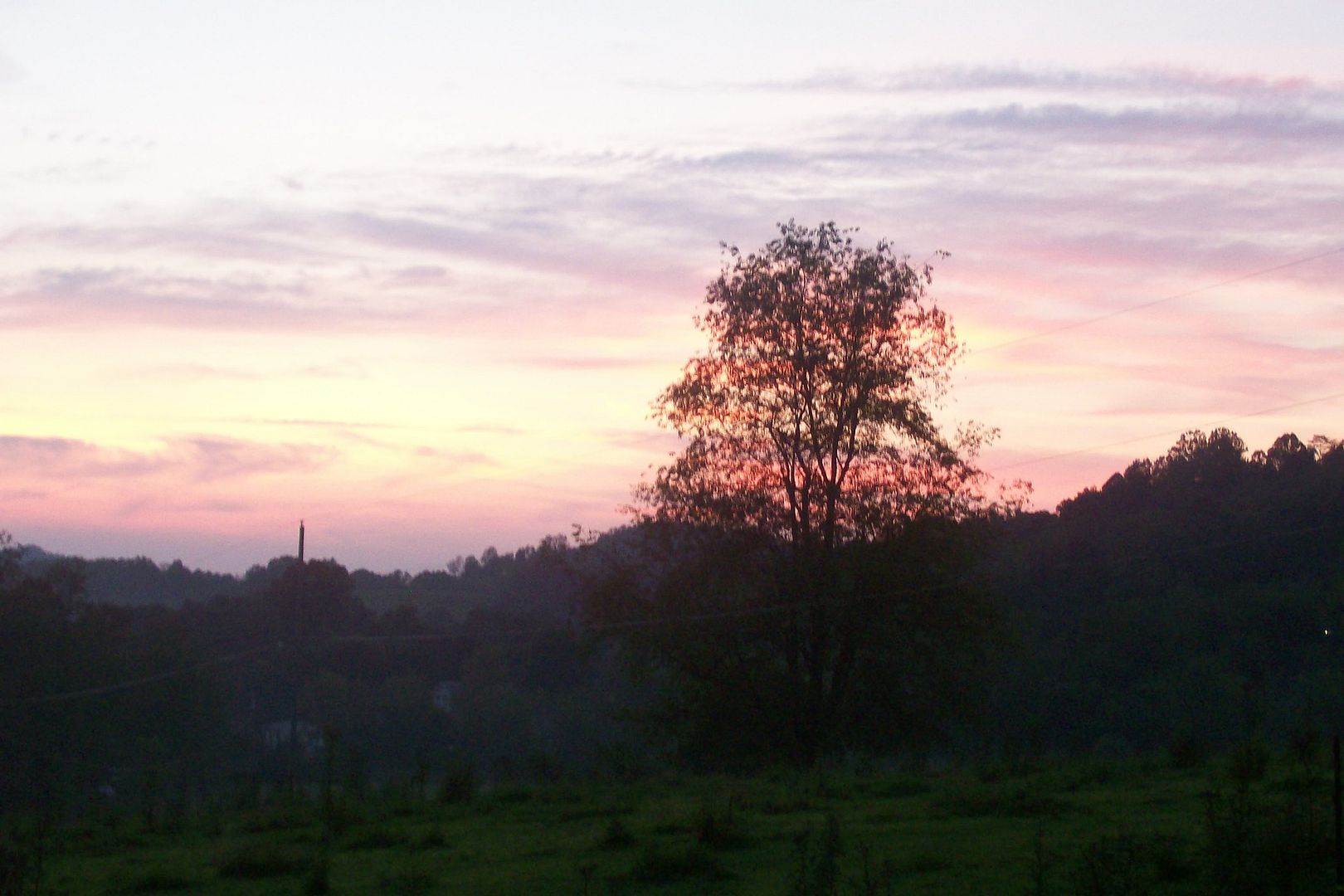 The girls loved this little stream right on the Temple grounds for the Columbus Ohio Temple. It was nice and refreshing for them to play in.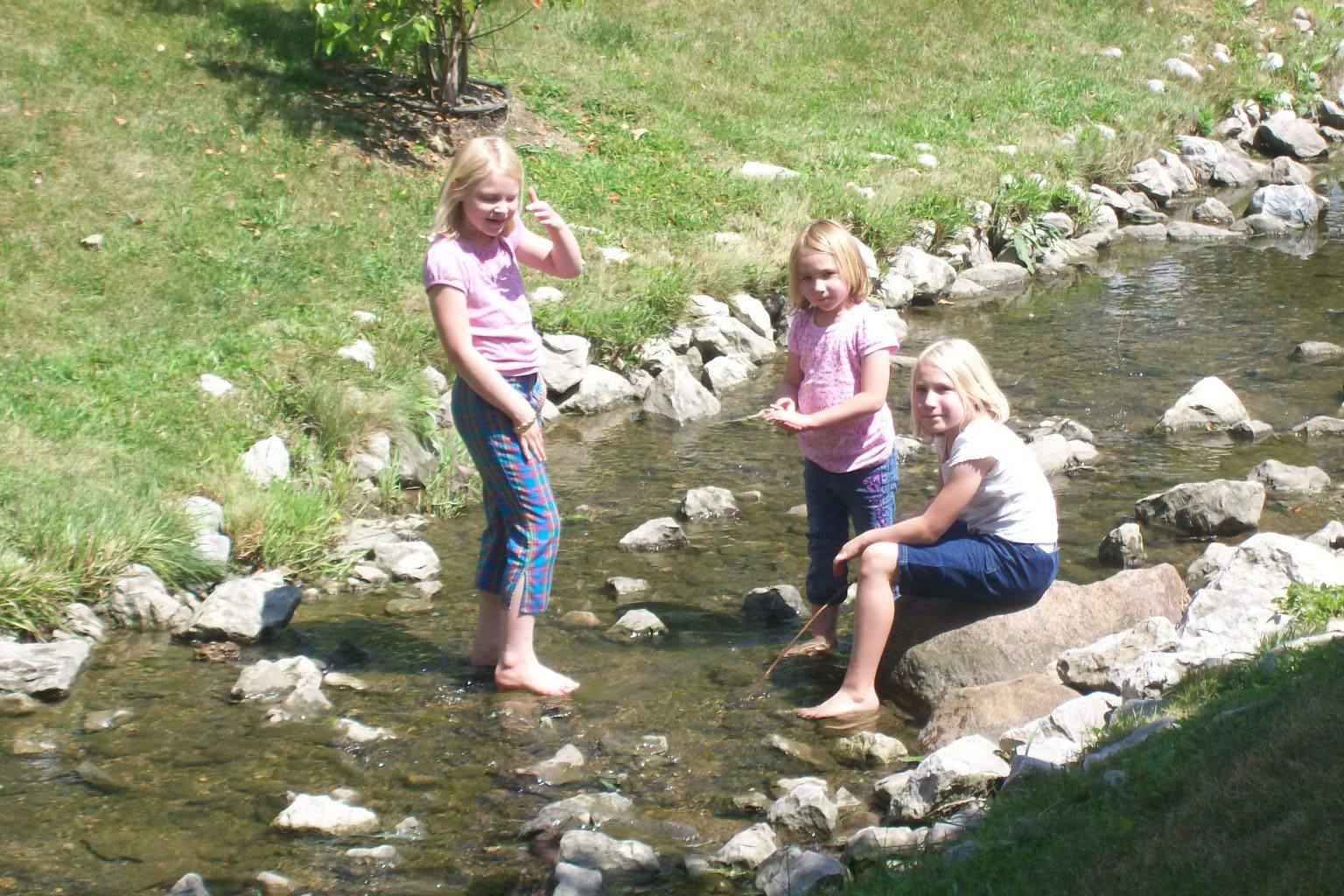 There are a few of the high-lights from our Summer Vacation. It was so much fun, and we can hardly wait to go back. Well at least I'm not looking forward to the drive. But the fact that we got away from the normal stuff, to see things we've never seen before was a nice change to my days that I was gone. Now I just need to take a MOMMY VACATION --